What are Senior Portraits and why have them taken?
Senior Portraits are not what they used to be. If you live in the Northeast by NYC, Long Island and New Jersey you may be wondering what the heck I am talking about. What are Senior portraits and what is the big deal and why would I even consider having my teen take them?
When I was a senior in High School I remember either Lifetouch or Prestige came to my school to take my senior photos. Everyone did the same poses. We all had to take a photo in cap and gown for the yearbook and then we got to take one photo in our dress. The girls also had an option of posing with a black cape and rose. How exciting. I remember the experience being "sit, pose, smile, click and next". The whole process took roughly 10 minutes from start to finish. My parents spent a lot of money for a sheet of 4x5's, 2 8x10's and some wallets. And I hated my photos. They just were not representative of who I was at that time. But then again none of my friends and classmates got unique images that showed their personality, or incorporated their interests.
Fast forward about 25 years and today seniors and parents have options when it comes to photography. Many photographers have worked hard to create a greater experience for seniors, along with a much more in depth view into who they are as an individual. Senior portraits are way more involved. There are more options available. You can choose to have some of your photos taken in studio and then choose to photograph in various locations that are unique to each senior. This could be a park, the woods, the beach, the city streets, etc. For the girls, the session can even turn it into a fashion shoot complete with styling, hair and makeup and multiple outfits. For the boys and for the girls that are not as "girly" they can focus more on stylizing their photos around their activities or hobbies. Props related to these activities and hobbies can also be used. There are also more options available for products other then small prints. There are beautiful coffee table books, albums and wall art to choose from to preserve all these beautiful photos and memories from this milestone experience along with digital files that can be shared on the teenagers IG and social media accounts.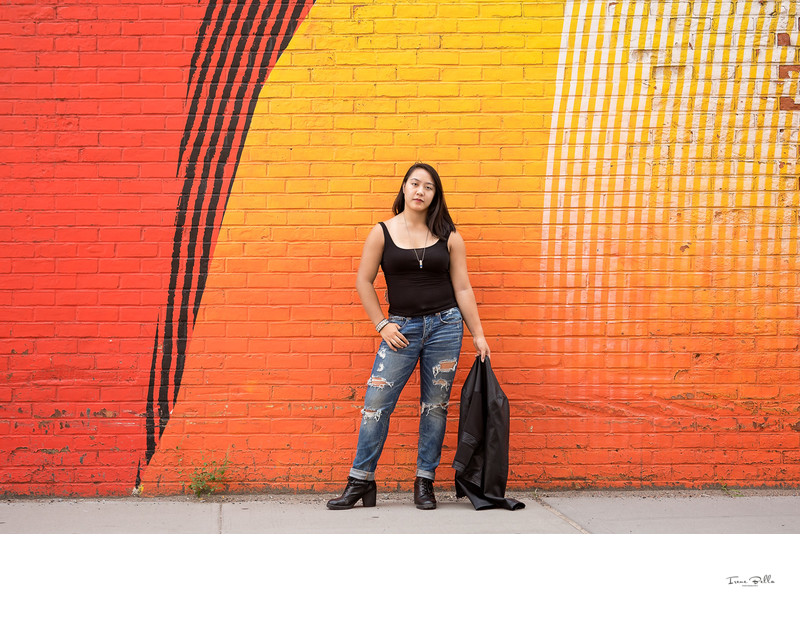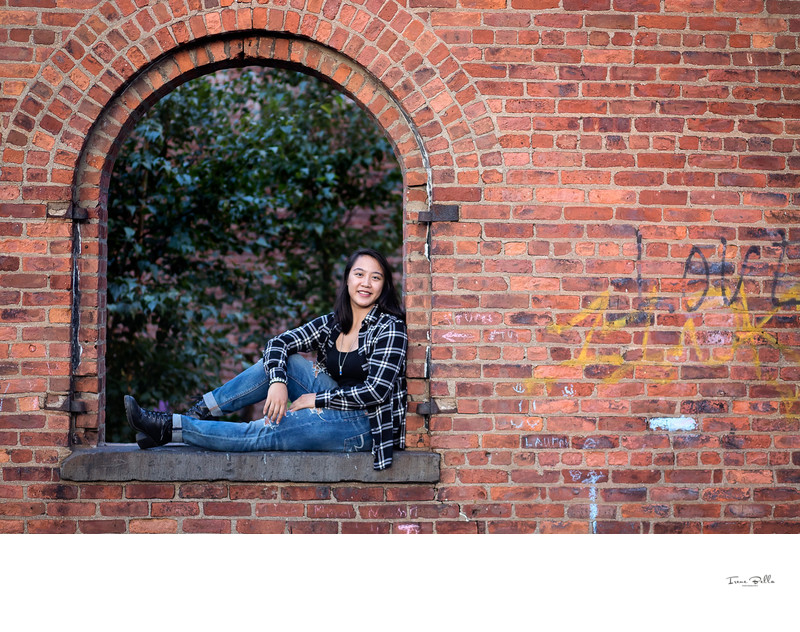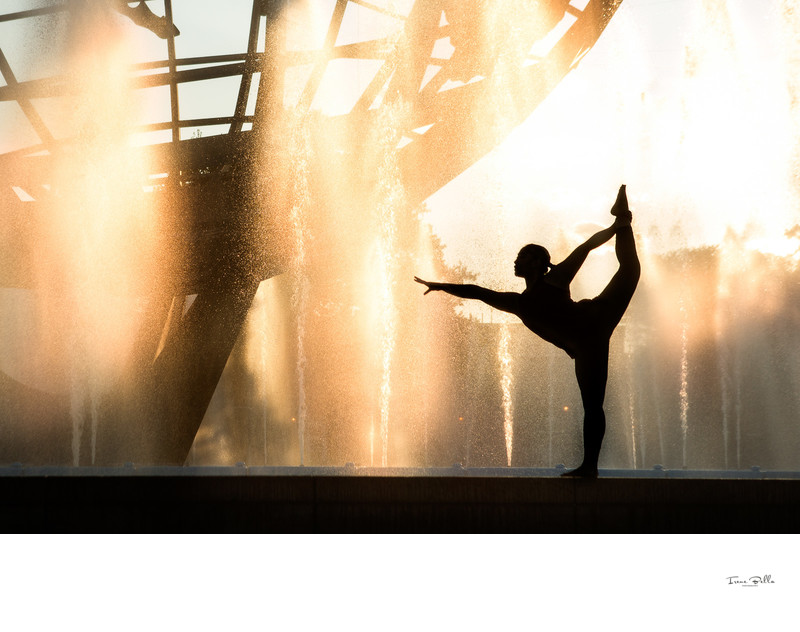 Take for example this recent shoot with Samantha. I don't remember anyone back in the 90's getting images like these. Samantha is a gymnast, a tomboy that refuses to put on a dress. Wearing dresses is just not fitting to her personality and she feels uncomfortable wearing one. Therefore it made no sense to have her wear a dress and have a stylist do hair and make-up. It just wouldn't be "her". She would have been uncomfortable and the photos would not have been unique to her personality. I did a photo shoot for her in two locations that complimented her style and personality. The first location was in Flushing Meadows Park, NY and focused on her gymnastics since gymnastics has been an important part of her life. This needed to be photographed. Especially because it could be the very last time she will have professional photographs taken of herself executing any type of gymnastic maneuvers. The other location that we photographed her was in Dumbo, NY where we focused on her urban, tomboyish style.
As mothers, you know that when you have your child you go crazy taking photos of them. You photograph every move they make, and even take them to get professional photos a few times. Then it stops. As they grow into the ages of 8, 9, 10 and then the awkward early teen years, you just take a few cell phone shots and that is about it. Most moms are guilty of this. Quite often the last professional photos you have taken other than the yearly school photo by the school photographer that you have of your child is when they were a toddler.
Fast forward to your child's last year of high school, you start to realize that their is a lot of uncertainty. Will they go to college? Will it be local or will they be away far from home? Will they visit often? What about family vacations? Will they ever visit? And oh how you wish you had a family portrait on the wall before they moved. Will they get a job out of town and become a totally different person? You just don't know what will happen. This may also be the last opportunity your teen will have professional photos taken until their wedding day.
Senior portraits are about celebrating this life stage, at this special time in their lives. For many teens, their entire senior year is filled with milestones, and it is definitely one worth celebrating in many ways, including having professional photos taken. It's their last year of high school, their last year with the friends they grew up with, their last year at home, and their last year of truly being under their parents wings. Documenting all of this with professional photography is one way of ensuring that you never forget who they are, RIGHT NOW You have been teaching them morals and values to be a better person, you've provided for them, laughed with them and cried with and for them. After graduation day they will be released into the world as adults to grow on their own and to make the best out of everything that you have taught them. And this is why it is worth photographing them.