Old Westbury Gardens Photography Permit
No matter what the occasion is, Old Westbury Gardens is a beautiful location for your photography shoot.
This beautiful scenic location is very popular for wedding photography and all types of portraits including family, maternity, Sweet 16, Mitzvah and Seniors. It offers a variety of beautiful backdrops that include lots of greens, gardens of flowers and roses, a mansion and beautiful walkways lined with trees.
In order to have your photos taken on their grounds by a professional photographer, you are, however, required to have a photography permit. The easiest way to do this is to contact Old Westbury Gardens directly to see if your date and time is available and then download the permit application from their website and fill it out.
Portrait photography permits are issued from April 1 - November 7 every day except for Tuesdays for sessions that begin between 10:30 a.m. and 4:30 p.m.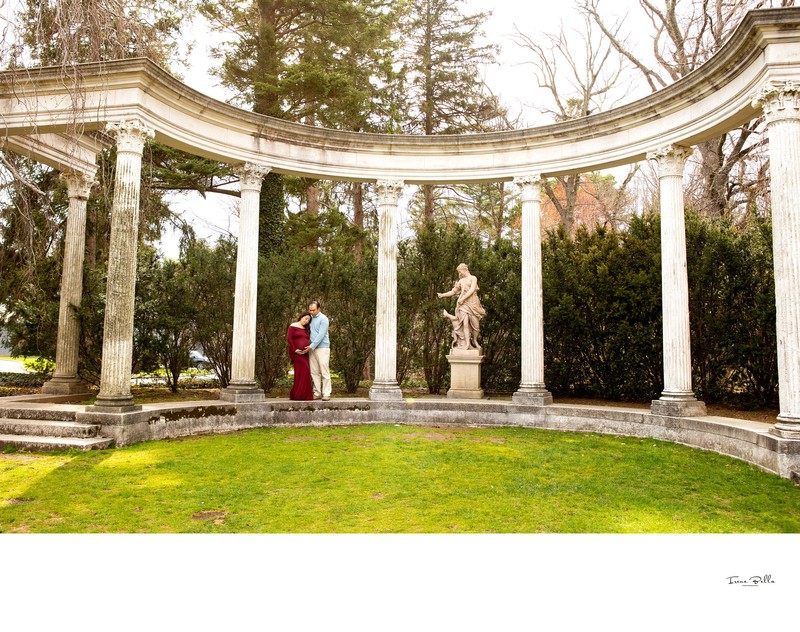 How much is a Photography Permit at Old Westbury Gardens?
As of January 2022 the current fee for portrait photography is $150 for a 90 minute session up to 10 guests. A $25 fee is added for each additional person up to a maximum of 20 guests.
For Wedding Photography, a 90 minute wedding photography permit is $325 when reserving between 10:30 a.m. to 3 p.m. After 3:30 p.m. the permit fee is $450 for 90 minutes for up to 20 guests. It is then an additional $75 per additional guest.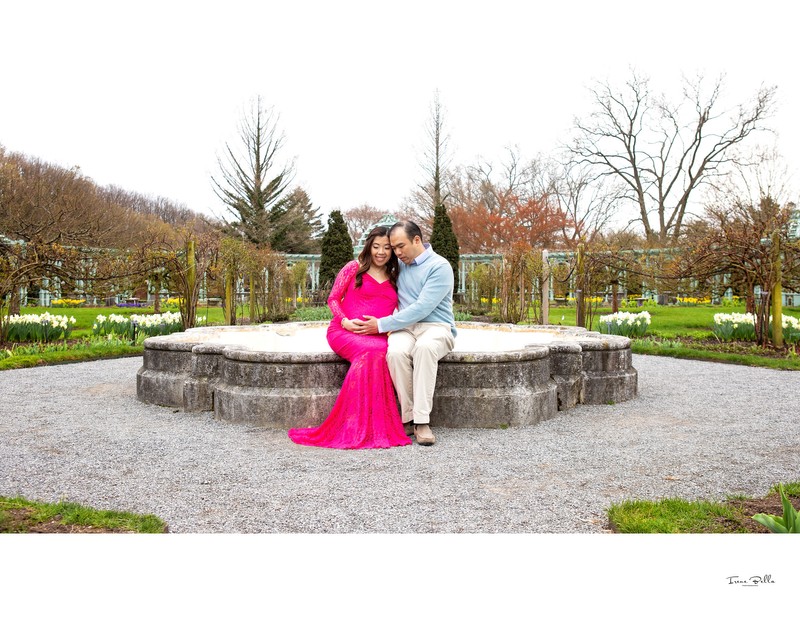 Locations for Photography
There are so many beautiful locations for your portraits at Old Westbury Gardens to choose from. When filing out your photography permit you will have to decide on 3 locations only as the permits are only for 90 minutes.
Some of my favorite locations that I recommend at Old Westbury Gardens are:
The Rose Garden
The Walled Garden
The South Lawn
The West Lake
The West Stairs
If you want to schedule your photoshoot at Old Westbury Gardens, please fill out my contact form to get started. I look forward to speaking with you and answering any questions you may have.
Location: 71 Old Westbury Road, Old Westbury, NY 11568.