Fall Maternity Photos in Central Park
I know that I have mentioned how much I love capturing maternity photos in Central Park, but there is nothing more spectacular than photographing maternity photos in Central Park during the Fall. The fall foliage is absolutely stunning during the fall in Central Park. Everything is so colorful and vibrant. Central Park is a very picturesque park, but the fall foliage just adds that extra magic touch. There are so many gorgeous backgrounds in Central Park to choose from. This photo was taken at one of my favorite locations in Central Park. It's located right by the lake and provides a gorgeous nature backdrop lavished with trees, water, boats and some NYC buildings in the background. I always get amazing photos in this location but the fall foliage along with the gorgeous blue sky created such a striking vibrant and colorful photo that my clients can cherish for generations to come.
If you would like to learn more about my maternity packages please fill out the
CONTACT FORM or call me at 917-539-6185. I would love to hear about what you envision your maternity photo session to be.
I also invite you to browse my maternity photo gallery to view the many maternity photos that I have taken: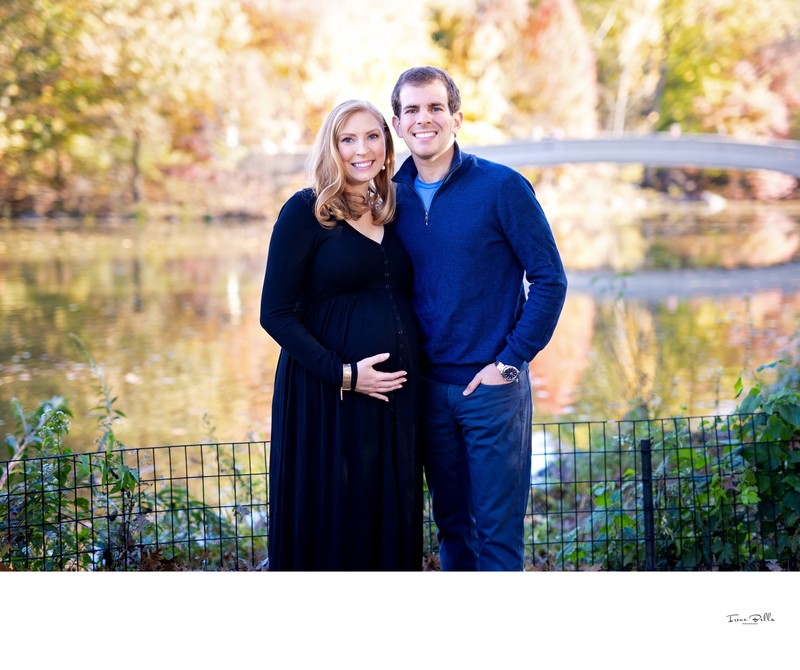 Interested in having your maternity photo session taken inside the studio? You can also have your maternity photos taken at my studio location in Garden City, NY. It's located right by the Garden City Hotel and the Long Island RailRoad is right across the street, so it's perfect if you are coming from NYC.
Location: Central Park, NY.